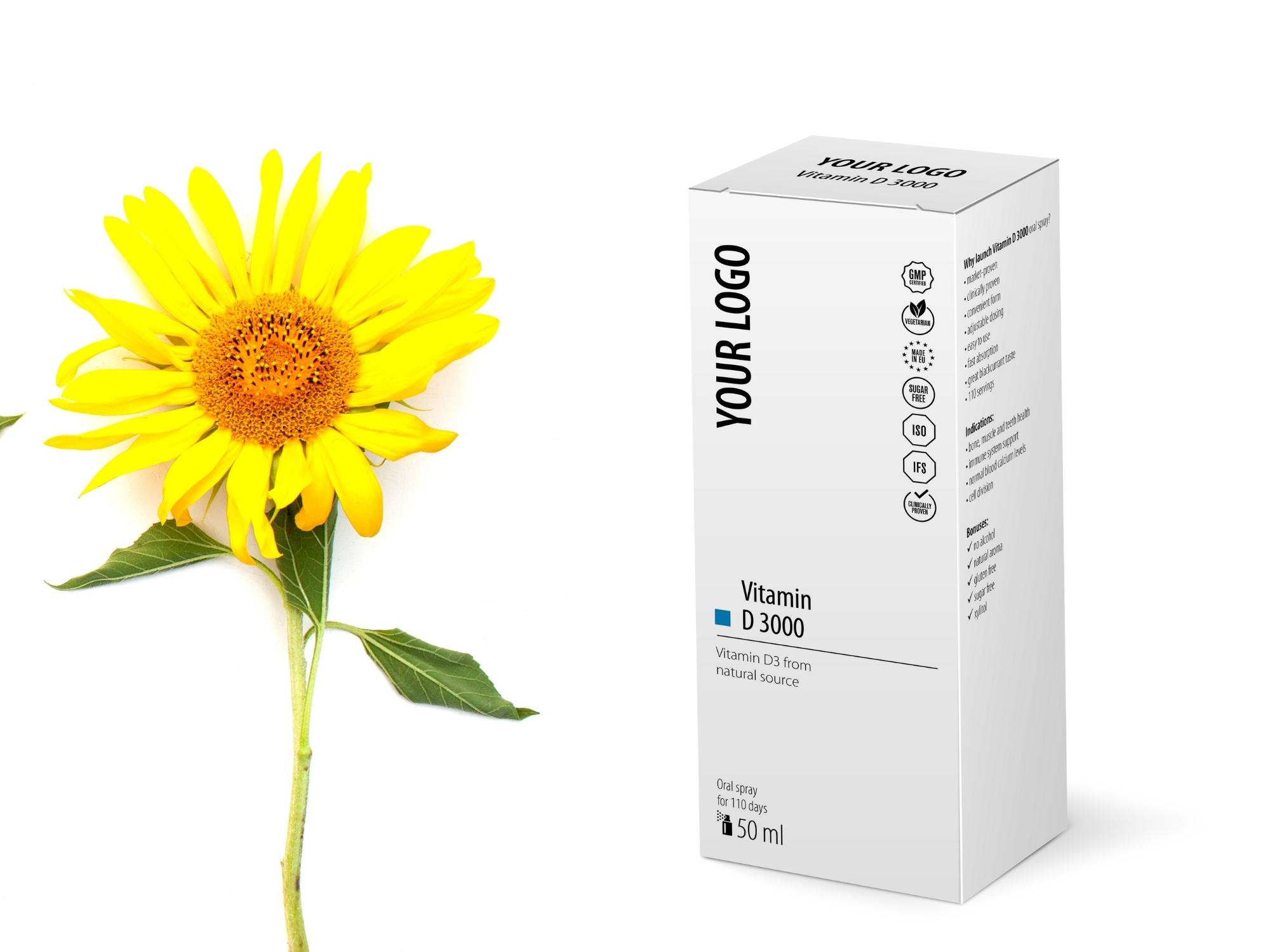 Your oral spray gel with high content of vitamin D3
High dose vitamin D3 is made to compensate the lack of sunshine in winters and other moody times. This product is especially recommended for markets with high prevalence of vitamin D deficiency. It supports the immune system and bone health. Delicious sugar free formula delivers clinically proven results and it is a must-have in your portfolio!
WHY LAUNCH?
Market-proven
Clinically proven
Convenient form
Adjustable dosing
Easy to use
Fast absorption
Teeth-friendly
110 servings
INDICATIONS
Bone, muscle and teeth health
Immune system support
Normal blood calcium levels
Cell division
BONUSES
No alcohol
No artificial aromas
Gluten free
Sugar free
INGREDIENTS
Active in 1 spray:
Vitamin D3: 75 µg – 3000 IU (1500% NRV)
Where your concept of market-leading product becomes a reality.
If you are looking for some premium quality and market-proven food supplements for your market, you've reached your destination. We offer private label AND contract manufacturing of oral sprays, which are winning over the global food supplement market.