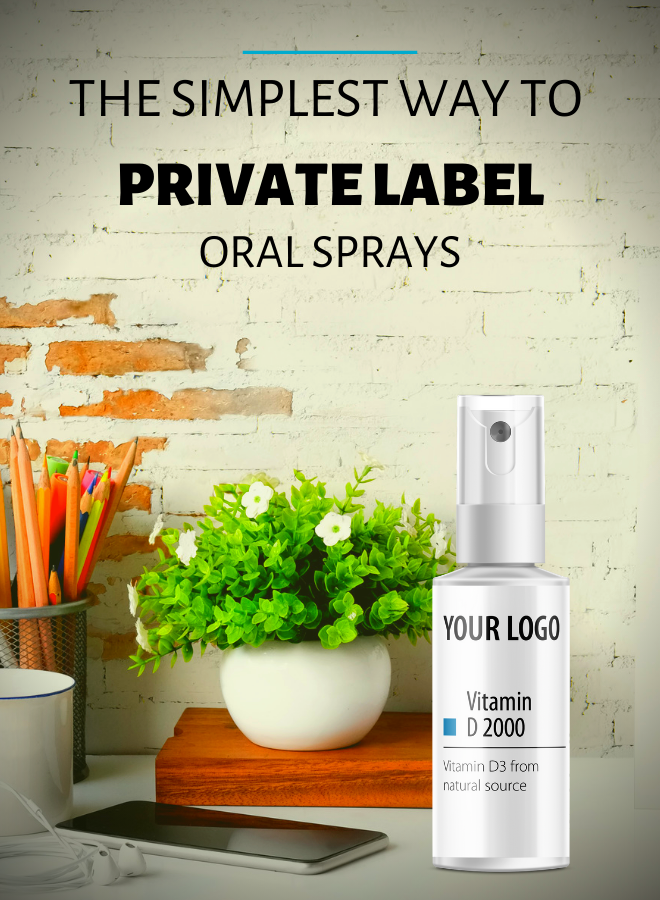 Prehranska dopolnila vrhunske kakovosti (3)
Prehranska dopolnila vrhunske kakovosti (3)
VALENS PRIVATE LABEL ORAL SPRAYS
The future of food supplements is in innovation, convenience and quality. Build it with our market-proven private label oral sprays.
Our wide range of oral sprays is a fast, safe, and effective way to begin selling your products. After you have picked a product which you believe will work in your market, the only thing left are your marketing skills to sell it. Furthermore, we also offer contract manufacturing of oral sprays, so if you have your own formula in mind, drop us a line. We are confident there is no one better to do utilize it for you.
If you are looking for premium quality, innovative and market-proven food supplements or if you are merely interested in building your own product line as quick as possible, Valens is here for you.
SHORT LEAD TIME
From order to delivery in only two months!
LOW MOQ
High flexibility in order volumes.
SUPPORT
Professional support from our team of experts.